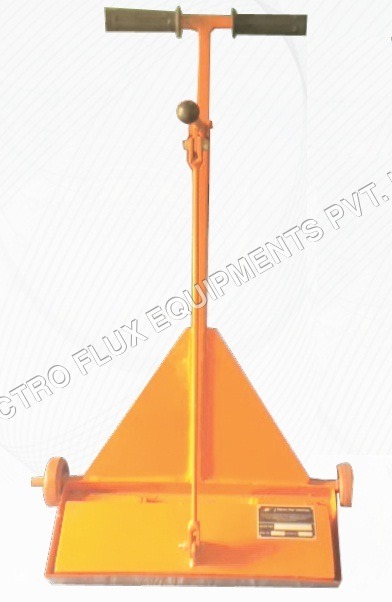 Magnetic Floor Sweeper
Product Description
Magnetic Floor Sweeper

As per the market demand and requirement, we are offering Magnetic Floor Sweepers of various sizes, and at reasonable cost. The offered range reduce the possibility of costly flat tires or personal injury and to clear important traffic areas of dangerous scrap iron. Available with or without easy load release and includes walkways with 12" - 36" sweeping widths and attach to trucks of fork lifts that are hang type sweepers (18" to 96" models). The Magnetic Floor Sweepers are simple to use and an integrated pull device is located within the handle which lifts the magnet away from the extraction face.

Magnetic Sweepers Features :

Permanent magnetism
Operate on paved or unpaved surfaces.
Strong and quality construction
Simple structure
elegant aesthetic appearance
Easy to operate and maintain
Can remove ferromagnetic materials completely
Magnetic Sweepers Applications:

widely used in parking lot, warehouse, air port, workshop, lawn, etc.
Magnetic Sweepers Specifications :

Make: star trace size: 8x16 with 2 no. nylon mounted wheels rubber grip handle easy demagnetizing unit.
Contact Us
No: 5A, 2nd Street, Sakthi Nagar, Puthagaram, Kolathur, Chennai, Tamil Nadu, 600099, India
Phone :91-44-26510407/26511407/26512407/26512405